Athletic Therapist Association of BC
YOUR TEAM ON THE FIELD AND IN THE CLINIC
A Community for Athletic Therapists in BC
WE'RE ON YOUR TEAM
The Athletic Therapist Association of British Columbia is a non-profit organization that governs the practice of all certified Athletic Therapists in British Columbia, ensuring that its members offer safe and sound, high-quality sports therapy treatments – both on the field and in the clinic.
Membership with ATABC isn't just about certification. ATABC works hard to advance the Athletic Therapist profession by offering their members continuing education and professional development, job postings, advocacy and promotion, professional insurance, and referrals.
FIND AN ATHLETIC THERAPIST IN BC

WHAT IS AN ATHLETIC THERAPIST?

BECOME AN ATABC MEMBER
About ATABC
SUPPORTING ATHLETIC THERAPISTS IN BRITISH COLUMBIA
At ATABC, we're all about providing British Columbians the best Athletic Therapy possible. We take care to govern the practices of Athletic Therapists across the province, providing them with leadership and support, while working towards advocacy, education, and research to develop our profession.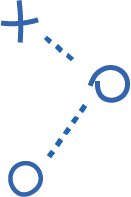 01.

IN THE FIELD

Athletic Therapists are best known for being the first responders on the field. We provide the care athletes need when they're injured in action and the rehabilitation and assessment needed to get them back into the game.

02.

IN THE CLINIC

An Athletic Therapist can help anyone, from the elite athlete to the everyday runner. Athletic Therapists work in public and private medical clinics treating a variety of sports injuries and chronic pain – helping people from all walks of life get back into the activities they love.
Have a Sports Injury?
FIND A CERTIFIED ATHLETIC THERAPIST NEAR YOU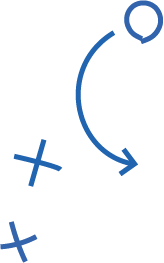 Athletic Therapy for everyone
WHAT IS AN ATHLETIC THERAPIST?
You can find an Athletic Therapist at your local high school basketball game, on the sidelines of the Olympics, or in a clinic. No matter where you find them, Athletic Therapists all have one objective: to help you safely return to a healthy, pre-injury life – whether that means playing competitive sports or walking to the mailbox and back.
Consider your Athletic Therapist as a part of your team, but instead of specializing in slap shots or penalty kicks, we specialize in injuries affecting the bones, muscles, and joints. In our world, the perfect hat-trick is when we can help you with injury prevention strategies, assessments, and rehabilitation.