Membership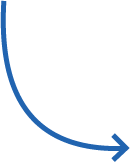 BECOME AN ATABC MEMBER
Are you looking to become a certified Athletic Therapist? In Canada, Athletic Therapists must join both their provincial/regional Athletic Therapists Association and the Canadian Athletic Therapists Association. 
But Membership with ATABC is about so much more than just certification! When you join our team, you join a community of Athletic Therapists working together to promote and advance our profession in BC and, of course, help people get back to the activities they love.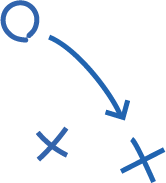 KEY BENEFITS OF MEMBERSHIP
JOB BOARD

COURSES

FIND AN AT
Be a part of our team
MEMBERSHIP FEE
While ATABC is a non-profit organization, all ATABC members are required to pay a membership fee. Fees differ by membership type.
CERTIFIED MEMBERSHIP

$225

/year

WHAT'S INCLUDED

Certification as an Athletic Therapist working in BC and access to the ATABC member portal, which includes professional development classes, job postings, news updates, insurance discounts, and access to branded event rentals and merch.

CANDIDATE MEMBERSHIP

$175

/YEAR

WHAT'S INCLUDED

Access to the ATABC member network to make connections, access job postings and news updates, and attend professional development courses and meetings.
RELOCATING TO BC?

Welcome to our beautiful province! If you are relocating to BC and hoping to continue working as a certified Athletic Therapist, becoming a member with ATABC is your first step.

RELOCATING TO CANADA?

If you're making the move to Canada and have international certification as an Athletic Therapist – you may not have to go through the process of recertification. Learn more at the CATA website.
Athletic Therapy for everyone
WHAT IS AN ATHLETIC THERAPIST?
You can find an Athletic Therapist at your local high school basketball game, on the sidelines of the Olympics, or in a clinic. No matter where you find them, Athletic Therapists all have one objective: to help you safely return to a healthy, pre-injury life – whether that means playing competitive sports or walking to the mailbox and back. 
Consider your Athletic Therapist as a part of your team, but instead of specializing in slap shots or penalty kicks, we specialize in injuries affecting the bones, muscles, and joints. In our world, the perfect hat-trick is when we can help you with injury prevention strategies, assessments, and rehabilitation.