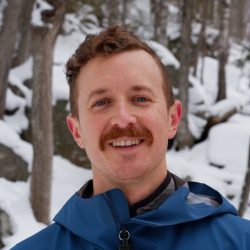 Didié Hamel-Jolette
- dhameljolette -
dhameljolette@gmail.com
Joined February 15, 2023

Biographical Info
Didié has a Bachelor in Exercise Science and is a Certified Athletic Therapist since 2011. He worked with the Canadian Sport Institute from 2017 to 2020 and is currently doing clinical work in Revelstoke along with contractual work with the National Team of Triathlon. Using manual therapy, movement pattern science and his extensive background with elite athletes - Didié has a passion for getting patients back to their favorite activities and solving chronic pain mysteries. Didié also graduated as a Manual Osteopathic Therapist in 2022, bringing a holistic approach to his hands-on practice to help his patients restore their health, alignment and allow their body to heal through their own natural processes. Didié is an avid rock climber, backcountry skier and mountain biker, enjoying the mountain lifestyle in Revelstoke. He is fluent in English and French.
Field Email
dhameljolette@gmail.com
Clinic Name
Keystone Health
Clinic Address
509 Fourth St E
Clinic Postal Code
V0E2S0
What sports do you specialize in?
Skiing, mountain biking, running, triathlon
Level of Athletes you work with?
Any Level